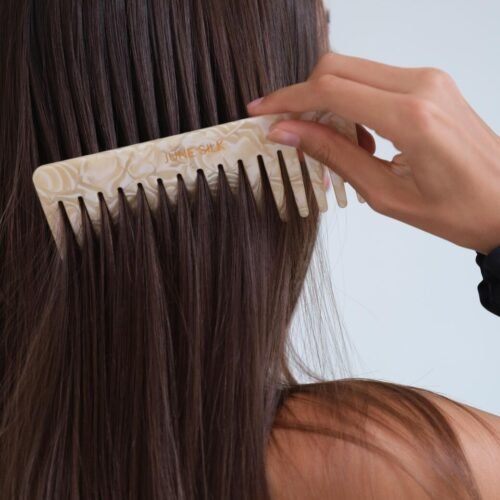 An In-Shower, Post-Shower, All Day Detangler
The Comb is made from 100% plant-based cellulose acetate—a renewable, biodegradable resource that's made to last. With widely spaced teeth, rounded tips and a sturdy handle for easy grip, use it to gently work through tangles without causing breakage. The Comb increases circulation to nourish your roots and promote growth.
The Comb is the ideal at-home, post-shower companion. Designed to distribute product in-shower and gently detangle after.
The Comb: 6.25in x 2.5in