Dual-Purpose: Silk & Microfiber Hair Wrap Towel
Secret to Beautiful Hair Is The Way You Dry It
Our revolutionary Silk & Microfiber Hair Wraps are designed to improve the health of your hair by limiting damage from both heat drying and towel drying. One side is lined with premium microfiber that wicks away moisture quickly while protecting hair against cuticle damage from rubbing during towel-drying. The other side features mulberry silk that provides a protective layer between your hair and abrasive sheets at night, preventing split ends and eliminating bed head. Wake up with beautiful, healthy looking locks every morning!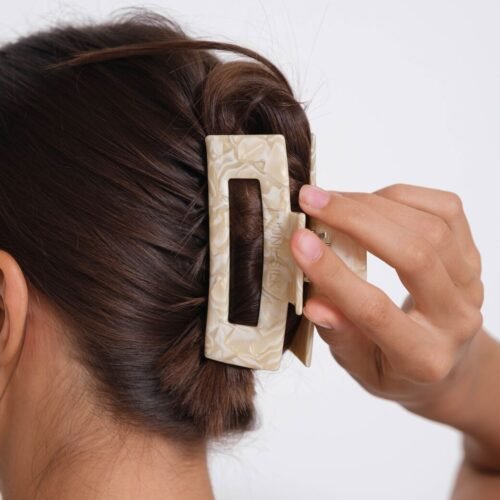 Claw Clips - The New Hair Acessory Trend 
Crafted with Cellulose Acetate, our hair clips are flexible for a casual half do in the day or elegant up do for the night. Our hair clips are designed for different hair lengths and thickness.  The Luna is suitable to hold thin, fine, and short hair or can be used for a half 'do for those with thicker hair. The June is purposed for medium-thick and medium-long hair.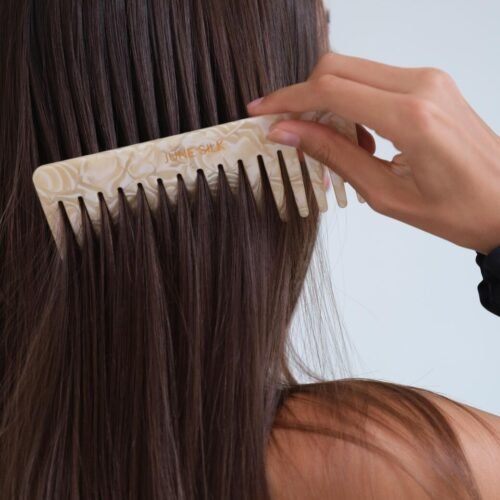 An In-Shower, Post-Shower, All Day Detangler
The Comb is made from 100% plant-based cellulose acetate—a renewable, biodegradable resource that's made to last. With widely spaced teeth, rounded tips and a sturdy handle for easy grip, use it to gently work through tangles without causing breakage. The Comb increases circulation to nourish your roots and promote growth.
The Comb is the ideal at-home, post-shower companion. Designed to distribute product in-shower and gently detangle after.
The Comb: 6.25in x 2.5in
No more breakage, dents and kinks 
Say hello to beautiful, healthy hair! Our silk scrunchies are suitable for all hair types, from thin to thick. They are designed to offer superior hold, without discomfort or need for much adjusting and all with a one-twist application. Made from high-quality mulberry silk, these scrunchies will eliminate those pesky (and painful!) dents and kinks other hair ties cause.