It's February and Valentine's Day is less than 2 weeks away and if you're reading this there's a chance you might be looking for ideas to impress your significant other in Singapore. Or perhaps you might be single and celebrating Galentine's day with your girl friends. There's one thing that will make any woman in your life light up on the 14th – silk!
Gifting silk is one of the best ways of saying "you're special."
Romantic, luxurious, and even a bit indulgent, silk has many beauty benefits for hair and skin. Sleeping on silk can reduce sleep wrinkles, minimize bed head, and help skin retain moisture. Silk is also breathable, hypoallergenic and cooling to sleep on.
No other fabric compares to silk, which makes it perfect for showing your love on Valentine's Day, and every day. Take a look at these mulberry silk Valentine's Day gift suggestions curated by the experts at June Silk.
Silk Scrunchie & Face Mask Set
Our most popular Silk Face Masks and Silk Scrunchies are now available in bundles at only $35. These curated colours can match any outfit and flattering for all hair colours and skin tones. Shop here.
Silk Pillowcase & Eye Mask Beauty Sleep Gift Set
Looking for the ultimate Beauty Sleep Silk Bundle to care for her precious hair and skin? This kit contains our best-selling Silk Eye Mask for deeper restorative sleep. It also comes with our silk hero, the 22 Momme Silk Pillowcase, the Beauty Sleep Gamechanger for Glossy Hair, Cleaner Skin and Better Sleep.
Silk pillowcases are pure bliss to sleep on. Gift a game changing sleep experience to the special lady in your life that will transform her hair and skin. Silk pillowcases also add a luxurious touch to their beauty routine. It will be the perfect Valentine's Day gift that shows your appreciation and love. Add name embroidery to make the gift extra special.
Shop here.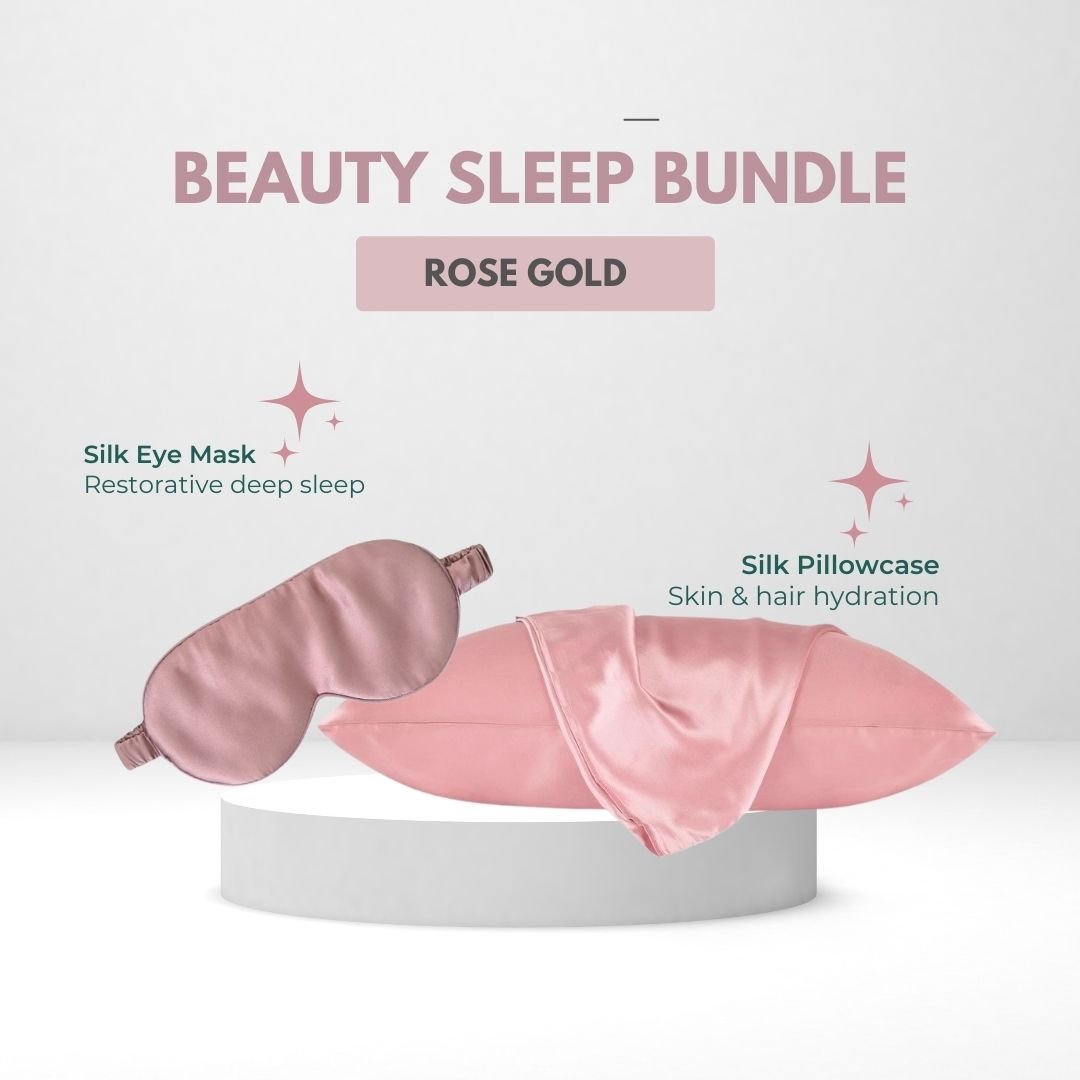 Silk Pillowcase & Scrunchie Beauty Hair Gift Set
If your girlfriend or wife has long hair, she will love our Beauty Hair Silk Bundle to care for her mane. This kit contains our best-selling Silk Scrunchie in Large to create hairstyle such as a Messy Top Bun, High Ponytail, Classic Low Bun, Braids and more without leaving any kinks or damage to your hair. It also comes with our Silk Pillowcase crafted with the highest 6A Grade Mulberry Silk in a generous envelope style to fit all Queen size pillows.
Shop here.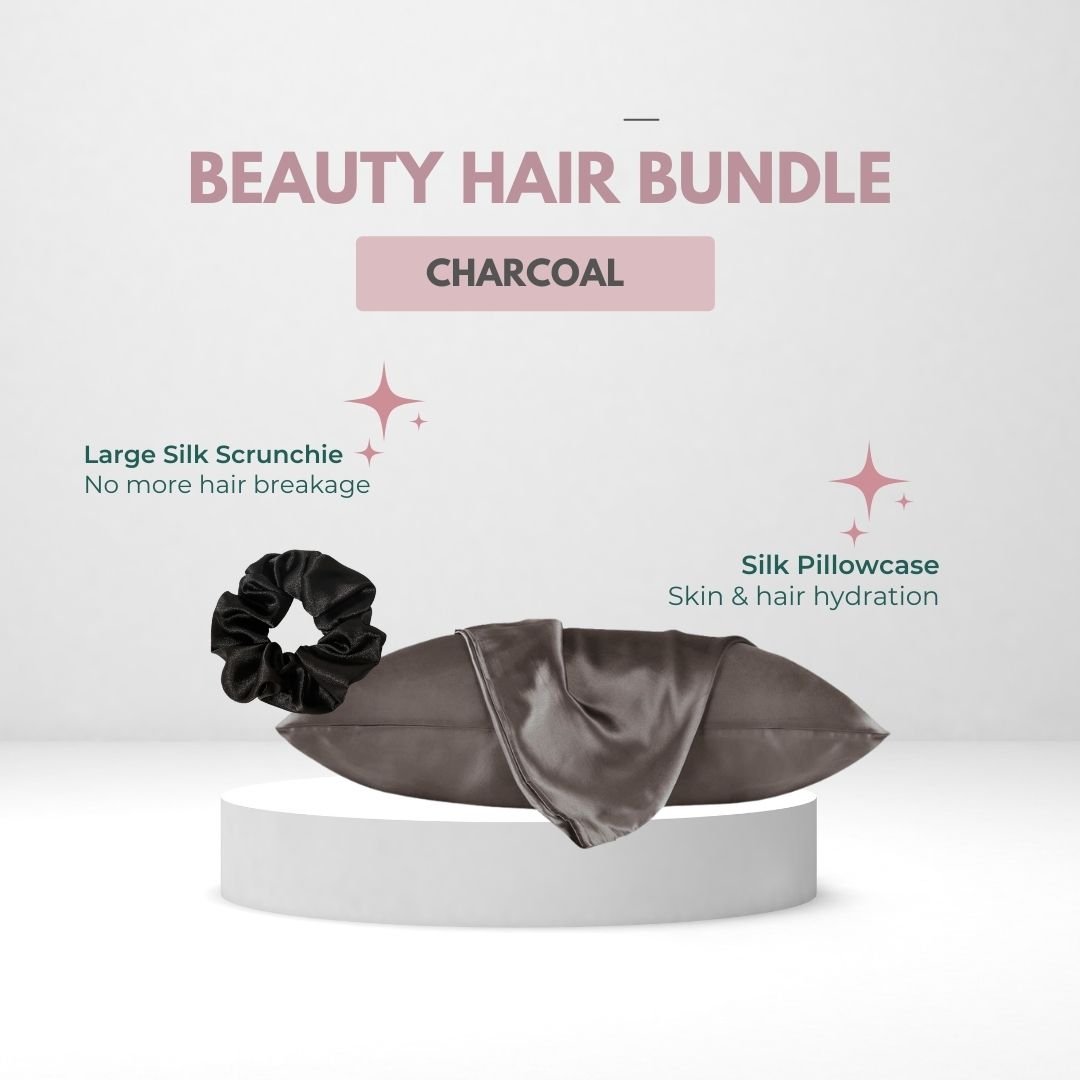 Silk Pillowcase Twin Pack
Buy more and save on our Silk Pillowcases, the Beauty Sleep Gamechanger for Glossy Hair, Cleaner Skin and Better Sleep:
✔ Reduces acne, clogged pores & inflammation
✔ Boosts skin collagen for less wrinkles & fine lines
✔ Prevents split ends for smoother, frizz free hair
✔ Safe for all skin types & chemical-free
✔ Breathable, cooling & buttery soft
Available in our complimentary luxury packaging to make your gifting experience a memorable and fuss-free one.
Shop here.
June Silk: Accessible and Affordable Luxury
We founded June Silk with one simple mission: to offer the highest quality silk accessories at affordable pricing. And we've done just that, with a full range of silk products made from 100% pure mulberry long strand silk fabric. The silk fabric used for our silk products has also been OEKO-TEX® Certified (Standard 100) to be free of chemicals.
Visit us online and learn more about our silk pillowcases and accessories including silk face masks, silk eye masks and silk scrunchies.